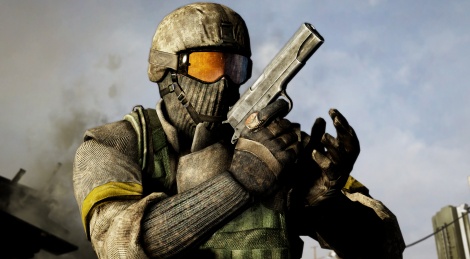 DICE introduces new patch of Battlefield: Bad Company 2 for the PC version. It is a step to fix up some of the gaming issues that have been reported by the community and also to make BBC2 prepared for the release of a new expansion pack i.e. Battlefield: Bad Company 2 Vietnam.
Few of the changes are mentioned below:
- One Insignia that needed unobtainable Bronze star has been removed.
- Change in the hit registration from MOH to BC2.
- The two-second immunity can now be immediately remove when spawning or being revived. It can be removed by either firing, zooming or by any movement such as move, crouch or jump.
- The 3D vision has now been fixed.
Well, the date of release of the patch has not yet been announced.
DICE is not expanding the Battlefield: Bad Company 2 Vietnam, but they are redeveloping the engine of the game so tat fifteen new weapons can be added along with 49 songs for the vehicle radio. More to this, six vehicles are also being added that are associated with the Vietnam war.
According to the latest blog post of Electronic Arts (EA), the company is focussing on few changes in the game to make it Vietnam compliant. Most of the existing tools of BBC2 still function the same way, but they are reskinned to make it more accurate to the era. Now, games will not only get the tech gadgets such as the blocks of C4, but they will also have bundles of dynamite. This time, the vehicle repair tool is like a blow torch and adrenaline syringes are the defibrillators.
This time players won't be able to use motion sensor of high tech. Tracer dart is not there and there is also no more spotting assistance in it. Well, for improving the navigation, DICE has now added a compass in the game that integrates with the minimap.
From the Twitter post of designer Gustav Halling, it has been confirmed that Tuk-Tuk has been added in BBC 2.